This Month's Entries
February 13, 2006
Quick Fix: Joan's on Third!
Quick Fix: Joan's on Third!
February 13, 2006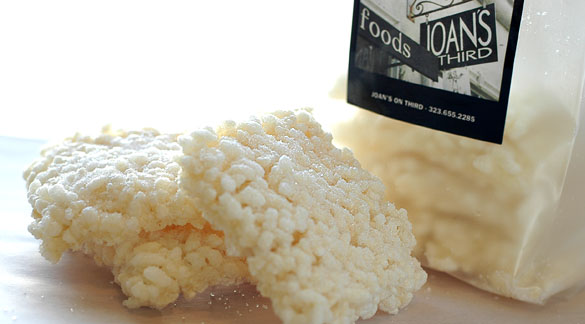 INT. CARYN'S APARTMENT--BEDROOM--MORNING
The radio BLARES at the very second that it changes to 6:30AM. A hand reaches out and smacks it so hard that it turns off.
INT. BEDROOM--LATER
Only half a face is nestled into a plush pillow. The other half is obscured by a warm quilt that happily smothers the rest of the body too.
Punky, perched upon his throne of the other pillow, wakes and stretches his front paws out onto the half face. A hand pushes down the covers, revealing a groggy Caryn underneath. She swats away the paw on her face.
Punky stands up, hunches his back and walks out the stretch. He sniffs Caryn's face before giving her nose a dry, sandpaper lick.
CARYN
Cut it out, Punky.
$MTEntryExcerpt$>
Quick Fix: Joan's on Third! continued »
Posted by Caryn at 10:15 AM | This Entry Only | Recipe Only | Comments (36)